会社概要(Corporate Profile)

社名

フルハン株式会社

Company Name

FLUHAN CORPORATION

住所

〒489-0864
愛知県瀬戸市上之山町三丁目213番地の1

Address

213-1 Uenoyama-cho, 3-chome, Seto City, Aichi Pref 489-0864

TEL

0561-89-6071

TEL

+81-561-89-6071

FAX

0561-89-6297

FAX

+81-561-89-6297

電子メール

fluhan.adm@fluhan.co.jp

e-Mail

fluhan.adm@fluhan.co.jp

創業

1987年3月

Founded

March 1987

資本金

1000万円

Capital

10 million yen

取引銀行

名古屋銀行一社支店
愛知銀行藤が丘支店
瀬戸信用金庫山口支店

Banks of Account

The Back of Nagoya (Issha Branch)
Aichi Bank (Fujigaoka Branch)
Seto Shinkin Bank (Yamaguchi Branch)

代表取締役社長

内田敏介
President and CEO
Toshisuke Uchida
社長挨拶(President greeting)

さまざまな分野の自動化装置を手がけて30余年。
これからもお客様の事業成長を支えていく決意です。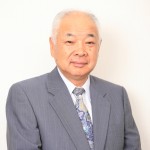 フルハン株式会社は、塗装・接着機器と自動化装置との融合を通じてお客様にトータルサービスを供給することを目的として1987年に創業しました。業界屈指の流動体に関する技術から事業をスタートし、以来30余年。当初から得意としていた流動体の塗装や塗布・接着・注入・搬送などの技術に加え、現在では処理対象を選ばず加熱や冷却・搬送・情報管理システムの分野まで幅広く手がけています。自動車・鉄道・建設産業はじめとする多種多様な産業において、自動機械設備の発展を支えてきました。
お客様のご支援とご協力のもと、事業範囲を広げてたずさわることができ、今日にいたっています。
お客様をはじめ、多くの関係者の方々に感謝いたします。
今後も変わらず、お客様の満足と発展を実現するための新工法や機器・装置の開発に切磋琢磨しながら取り組んでいきたいと思っております。事業成長のパートナーとして、お客様の立場に立ったシステムを供給できるように邁進する所存です。より一層皆様のあたたかなご支援とご鞭撻を賜りますよう、お願い申し上げます。
We have over 30 years of experience in creating automated equipment in various fields.
We are determined to continue supporting our clients' business growth.

We, Fluhan Co., Ltd., began operation in 1987 to provide full-range services to our clients through the integration of painting and adhesion devices. We started our business with one of the best fluid technologies in the industry more than 30 years ago. In addition to fluid painting, we provide technologies for coating, fluing, injecting and dekivary, which have been our strong points from the beginning. We currently handle a variety of fields. from heating and cooling to delivery and information management systems, without being limited by processing subjects. We have helped in the development of mechanical machinery in a wide variety of industries, including automobile, railroad and construction.
We've expanded our business scope and become what we are thanks to help and support of our clients, and we are grateful to them, as well as too many of those involved in our business.
We strive to grow continuously in development of new methods, devices and equioment, in order to achieve the sayisfaction and advancement of our clients. As a partner in your business growth, it is our desire to work toward providing systems that are created from the point of wiew of our clients. We sinceraly ask for even further warm support and encouragement for you.
フルハンとは?(What is "Fluhan"?)

1987年の当初、フルハン株式会社は塗料・接着剤等の流動体を塗布・充填するシステムを開発・提供することを事業目的に掲げ創業しました。「Fluid Handling」を縮めたFLUHANというネーミングには、創業当時の意志がこめられています。事業領域を広げた現在でも、社名はそのまま「フルハン」を名乗っています。創業当時の強みを活かしつつ、今後は更にお客様へのサポートの幅を広げていく次第です。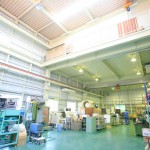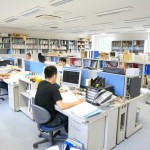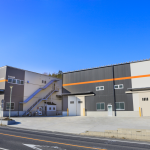 Fluhan Co., Ltd. was founded in 1987 to develop and provide systems that coat and fill fluids such as paint and adhesive marerials. The company name Fluhan is short for "Fluid Handling" and represents the main direction of our establishment. Our business territory has expanded since then, but the company name still remains the same. It is our intention to expand the range of support to our clients in the future, while taking advantege of our strength from the time of establishment.
沿革(Corporate History)

塗装・接着機器と自動装置のトータル技術提供を目的として創業
自動車部品の接着剤自動塗布装置、外壁ボード表面塗装用ロータリースプレスマシンを開発納入

1987

Company founded to offer total technological solutions for painting and adhesion equipmeint as well as automatic devices
Developed and delivered automatic glue coating of exterior wall boarts
名古屋市名東区において資本金700万円で株式会社設立
メルシール乾燥・冷却装置を開発納入

1988

Established a stock corporation in Nagoya City, Meito District, with 7 million yen in capital
Developed and delivered drying and cooling device for "Mel Sheet"
愛知県春日井市に機会加工工場開設
自動車部品用コンパクトスプレイマシンを開発納入
ホリゾンタン高速レシプロケーターを開発納入
装物姿検出・スプレイ制御装置を開発納入

1989

Opened a machining plant in Kasugai City, Aichi Prefecture
Developed and delivered compact spray machine for automobile parts
Developed and delivered horizontal high-speed reciprocator
Developed and delivared device for detecting coating material and controlling spray
東海旅客鉄道様と車両自動塗装装置関連の共同研究を行う

1992

Conducted joint research with Central Japan Railway Company in relation to an automatic vehicle painting device
自動車部品用セプタム接着剤塗布乾燥プレス投入装置を開発納入

1993

Developed and delivared coating and drying press feeder for septum glue for automobile parts
資本金を1000万円に増資

1994

Increased capital to 10 million yen
外壁ボード用塗布量連続自動測定装置を開発納入

1996

Developed and delivered automatic and sequential spread measuring device for exterior wall boards
自動車用サンルーフ自動接着装置・自動段取り変え装置を開発納入

1998

Developed and delivered automatic sunroof adhesive device and automatic tooling change machine for automobiles
外壁ボード用板厚測定・自動補正スイング式ロールコーターを開発納入
鉄道車両塗装下地処理用・車両洗浄装置を開発納入
Air Bag式車両曲面洗浄機構を開発

2000

Developed and delivered board thickness measuring and automatic correction, swing-type roll coater for exterior wall boards
Developed and delivered car body cleaning system for rail car base painting treatment
Developed air-bag type cleaning feature for curved vehicle surfaces
塗料計量自動混合装置を開発納入

2001

Developed and delivered measuring and automatic blending device for coating maerial
熱可塑フリース高性能加熱炉・プレス投入・接着剤塗布・搬送の全自動システムを開発納入
名古屋市中川区に組付・試運転工場を開設する

2002

Developed and delivered fully-automatic system that integrates a high-performance furnace for thermoplastic fleece, press feeder, adhesive application and carrier
Opened an assembly and test-drive plant in Nagoya City, Nakagawa District
フレキソ版ロール製作用塗工機開発納入

2003

Developed and delivered coater for producing flexographic plate rolls
中国広州に熱可塑加熱・接着・搬送装置を納入

2004

Delivered thermoplastic heating, gluing and carrier device to Guangzhou, Chine
タイ国バンコクに熱可塑加熱・接着・搬送装置を納入
ホイルハウス用自動搬送加熱装置納入

2004

Delivered thermoplastic heating, gluing and carrier device to Bangkok, Thailand
Delivered automatic carrier heating device for wheel house
熱可塑フリース連続加熱・成形・冷却装置を開発納入

2005

Developed and delivered sequential heating, molding and cooling device for thermoplastic fleece
超高速ホリソンタルレシプロケーターを開発納入
住宅建材役物超高速ショートストローク塗装システムを開発納入
春日井工場と本社機構を統合愛知県瀬戸市に本社工場建築移転

2007

Developed and delivered ultrafact horizontal reciprocator
Developed and delivered ulrtafact short-stroke coating system for housing material trim parts
Unified the Kasugai plant and main office organization and moved the headquarters to the newly-constructed factory in Seto City, Aichi Prefecture
ガラス枠ホットメルト自動塗布装置を開発納入
フノール樹脂系ハードパーツのスチームキュアシステムを開発納入

2008

Developed and delivered automatic hot-melt coating device for glass panes
Developed and delivered steam cure system for phenol resin hard parts
第二工場建設

2015

Second plant construction